Iconic Basketball Players of All Time
Basketball, one of the most popular sports in the world, has seen countless talented athletes grace its courts over the years. The most famous basketball players have not only showcased exceptional skill and athleticism but have also left an indelible mark on the game, becoming icons and legends in their own right.
The world of basketball, as well as the world of sports, has moved online nowadays with tons of platforms covering these events. Some of them happen to be online sportsbooks and they cover a variety of basketball and sports matches offering various betting options. Bettors can simply click here to see what these sites offer, but they should remember to enjoy them responsibly. There is a plethora of basketball icons, but the ones below definitely stand out.
Read more popular articles: How to organise a Football tournament 🏆 Proposal, Budget, Sponsorship
Michael Jordan – N 1º Basketball Player of All Time
Michael Jordan, often referred to as the greatest basketball players of all time, tops the list. His Airness, as he was fondly called, revolutionized the game with his unmatched athleticism, scoring ability, and fierce competitiveness. Jordan led the Chicago Bulls to six NBA championships, winning five Most Valuable Player (MVP) awards in the process. His signature moves, such as the fadeaway jump shot and gravity-defying dunks, captivated fans around the globe. Beyond his on-court success, Jordan became a global brand, transcending the sport and becoming a cultural icon.
Magic Johnson
Another legendary figure in basketball history is Magic Johnson. Known for his exceptional court vision and passing ability, Johnson transformed the point guard position. Standing at 6'9″, he possessed a rare combination of size, skill, and basketball IQ. Johnson's rivalry with Larry Bird, which began in college and carried over to the NBA, is widely regarded as one of the greatest in sports history. Together, they revitalized the NBA in the 1980s and led their respective teams, the Los Angeles Lakers and the Boston Celtics, to multiple championships.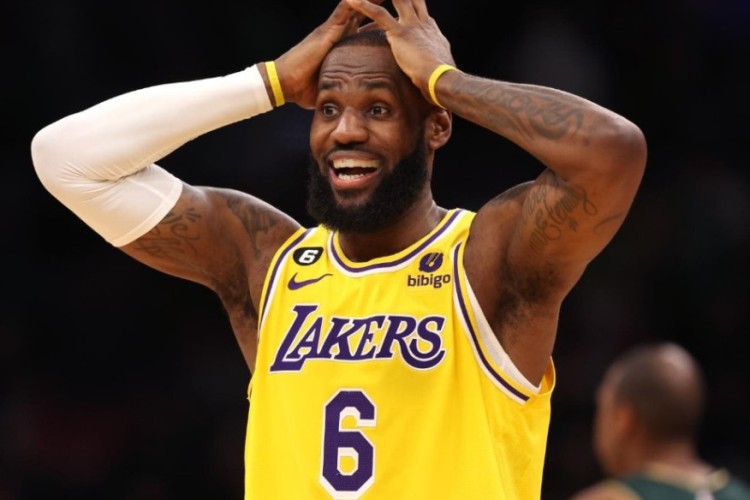 LeBron James – Iconic Modern-day Basketball Player
LeBron James, a modern-day basketball icon, has made an undeniable impact on the sport. Blessed with incredible athleticism, strength, and basketball IQ, James has consistently been at the forefront of the NBA for over a decade. This basketball player has won four NBA championships, earning four MVP awards along the way. Known for his versatility and ability to excel in multiple positions, James has brought his unique style of play to three different teams, leaving a lasting legacy wherever he goes.
In conclusion, these iconic basketball players have left an indelible mark on the sport. Through their exceptional skills, achievements, and impact on and off the court, they have become legends in their own right. Michael Jordan, Magic Johnson, Larry Bird, Kareem Abdul-Jabbar, Wilt Chamberlain, and LeBron James are not just basketball players; they are cultural icons who have shaped the game and inspired generations of athletes to come.
Larry Bird
Larry Bird, often hailed as one of the greatest shooters of all time, as per his record, was a versatile forward known for his scoring ability and fierce competitiveness. Bird's rivalry with Magic Johnson not only captivated fans but also elevated the sport to new heights. The three-time NBA champion and three-time MVP had a deadly shooting stroke and an uncanny ability to perform in clutch situations. This basketball player's impact on the game extended beyond his playing career, as he later became a successful coach and executive.
Read more popular articles: Football rules ✅ Soccer regulations & Laws of the Game by FIFA, FA, IFAB