Belgian football experiencing influx of talent following innovative blueprint
As a nation of just 11 million people, Belgium has made remarkable progress in the world of football. Household names like Kevin De Bruyne and Romelu Lukaku are now leading a Belgian football team full of talent.
But how did Belgium reach the level they're currently at, which is without a doubt among some of the other powerhouses in International football? What changes in Belgian football led to such a dramatic turnaround?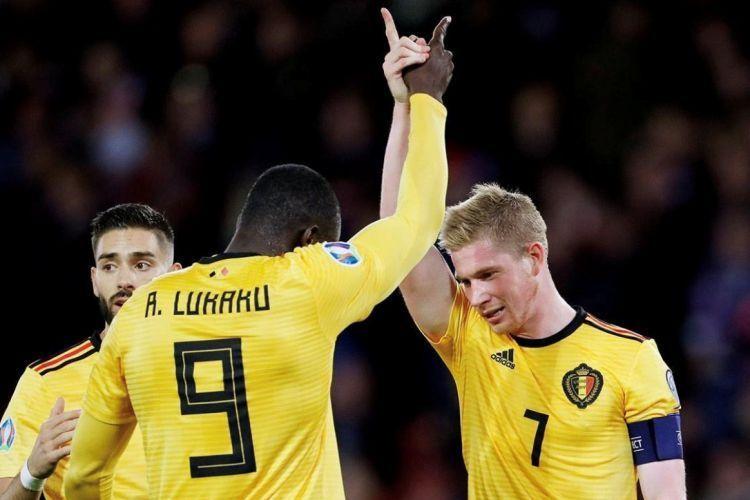 (Image via https://twitter.com/GrahamSpiers)
Michel Sablon's masterplan for Belgian football
Firstly, most of the credit is largely aimed at Michel Sablon, who was tasked with revolutionising Belgian football in 2001. Evidence clearly suggests that he has achieved what he set out for. Belgium possesses immense quality in all areas and exhibits an identity previous national sides were nowhere near. Belgium's progress has been nothing short of remarkable and has exceeded all expectations, although perhaps not Sablon's.
The federation's technical director has played a major role in Belgium producing talents like Eden Hazard and the aforementioned De Bruyne with a clear emphasis on churning out promising youth players. Both, alongside a number of others, have gone to stamp their authority in the game.
Read more popular articles: Football rules ✅ Soccer regulations & Laws of the Game by FIFA, FA, IFAB
Sablon's impact on professional and grassroots football
And, 20 years later, the current Belgium team is reaping the rewards of the revolution that began in 2001. If we look at MansionBet's guide to betting on Euro 2020, Belgium crops up among the favourites in the outright betting strategies. Of course, they have yet to win a major tournament, but there is a sense that the golden generation's time is nigh. There is a clear philosophy and a way of playing, too, all of which was part of Sablon's masterplan.
The philosophy employed goes far beyond first-team level. In fact, a range of innovative ideas was implemented at the youth level in an attempt to evolve from old methods, which ultimately didn't produce the goods. In an interview with the Guardian in 2014, Sablon recalls just how much he had to change, saying: "We felt that we had to develop dribbling skills, we said at the heart of our vision was 1v1, the duel. We said when a boy or girl wants to start playing football, you must offer first the dribble, let them play freely."
From defensive to attacking systems in competitions
Since 2001, there has been a strong emphasis on steering away from rigid, defensive-minded systems, sometimes with a sweeper, such as 4-4-2 or 3-5-2. As such, Belgian youngsters are being coached in more attacking, inventive systems, which were put together after Sablon and his team took inspiration from the likes of France and the Netherlands, but also club sides like Barcelona and Ajax. Following their findings, Belgian youngsters were immediately told to play in a 4-3-3 system. The rest, as they say, is history.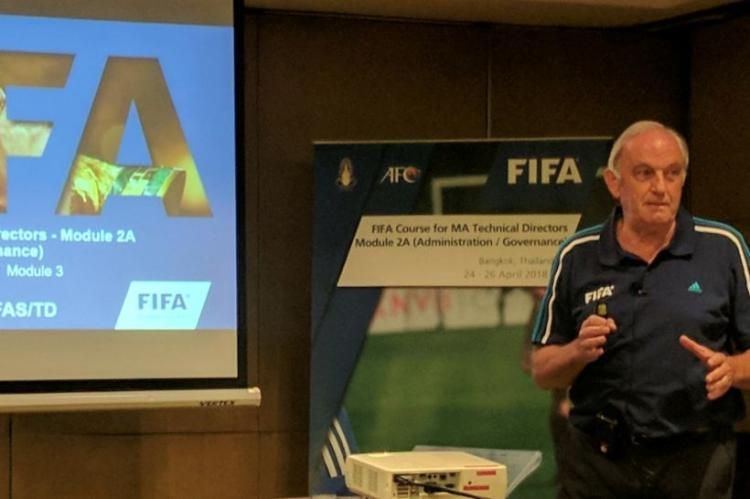 (Image via https://twitter.com/Shaji4Football)
Belgium is widely regarded as being a side capable of beating any team they come up against. The progressive methods implemented in Belgian football have certainly paid dividends and enabled a relatively small nation to reach totally unexpected heights. Now, with the Euros firmly underway, the Belgian public will be hoping its golden generation of stars can reign supreme in the competition and maintain the remarkable progress which has already been made.
The success of De Bruyne, Lukalu, Courtois, Tielemans in Belgian football
The future appears to be bright for Belgium both on and off the pitch. Nevertheless, Michel Sablon remains being an unknown key player to most people. Rest assured, though, that when we see the likes of Kevin De Bruyne, Romelu Lukaku, Thibault Courtois and Youri Tielemans lifting silverware for the national side in the not too distant future, then you know they'll have one man to thank. Not only is Belgium now regarded as being one of the emerging forces in international football, but they're doing it in a progressive and attractive, style too.
With tournament success now on the agenda, Belgian football will look to reach yet another level. Michel Sablon will tell you that it's not too far away either.
Read more popular articles: How to organise a Football tournament 🏆 Proposal, Budget, Sponsorship