Why football remains the best team sport there is
When it comes to popular team sports, on the whole, we're spoiled for choice. People regularly play in hockey leagues and tournaments, cricket is popular in certain parts of the world, while some enjoy rowing and rugby, but despise basketball and baseball. One of the most popular sports around, though, particularly in Europe, is football. As a team sport, it's the best there is.
Football isn't known as the beautiful game for no reason. Its overall package appeals to millions of people and that's without even playing it. Even followers of football are filled with a variety of football-related opportunities, from having the opportunity to live stream obscure games and debate about big issues on Twitter to being able to follow their beloved team around the country and explore live betting during the biggest matches on the calendar. These things, and more, become available to players of the sport too. Football teams regularly contain passionate fans who rant about the weekend's poor showing or recommend a lower-league English game to keep tabs on.
Trending articles: Football rules ✅ Soccer regulations & Laws of the Game by FIFA, FA, IFAB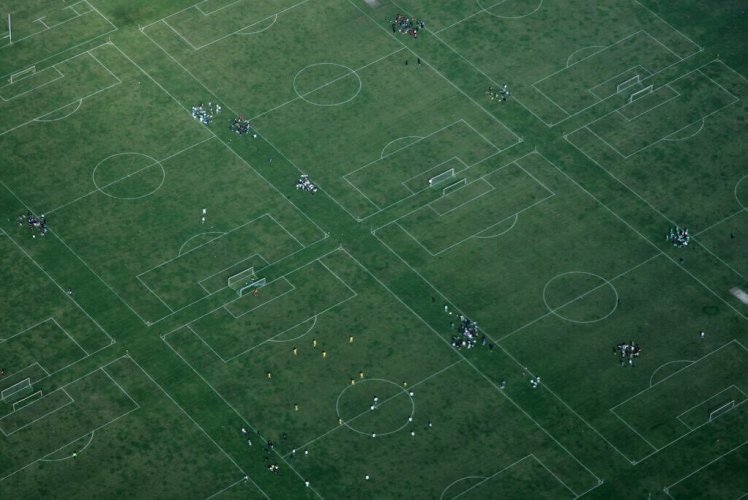 (Image via https://twitter.com/iona247265)
In terms of the physical aspect of being involved in the sport, there are numerous football-themed products to get stuck into also, whatever your level of fitness. You can play in an eleven-a-side league in a more competitive setting. You might as well enjoy a more casual five-a-side commitment with friends in the evenings. Or, sample walking football, a slower-paced version of the game that is particularly popular with older fans of the sport. Whatever version of football you opt for, it's the best team sport there is. Let's assess why below.
The passion and the rivalry
Make no mistake about it, once you've established your team and have a structure in place, perhaps in a local league, the passion and rivalry in most football competitions around the world is unrivalled. It's on show in the Premier League too, with derby matches producing a fiery atmosphere, but it can also occur in an amateur setting as teams do battle and aim to climb up their respective divisions. Wherever you are on earth, and whatever the level you're playing at, there will be a passionate player aiming to get you up for the task ahead. And a rivalry will almost certainly develop with a side that you face on more than one occasion. Football is fun, but it's also one of the most competitive sports around given the passionate people that tend to follow it. Some people even call it a religion!
There is no age limit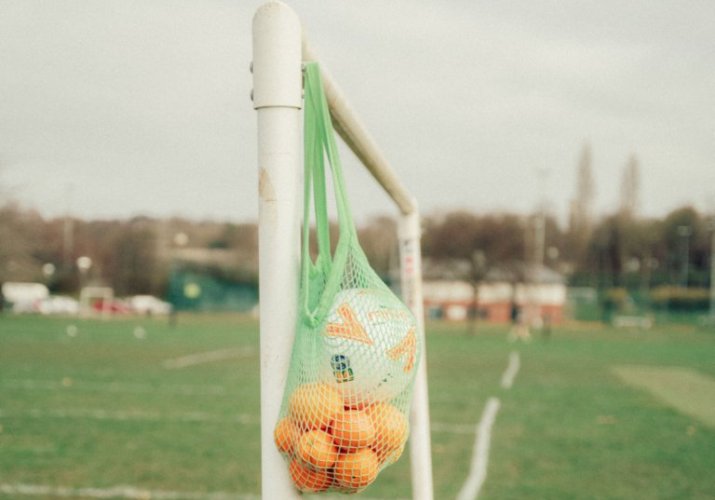 (Image via https://twitter.com/MitreSports)
As we've already touched on, anyone can play football, whatever the age. Of course, running around on a physically demanding hard winter pitch might be a struggle for certain age groups and injuries. Nevertheless, generally there is a version of the beautiful game that is suitable for everyone. Played by girls and boys and mums and dads, the sport is accessible for all and can be adapted for certain people. For example, if you're feeling your knee a bit, then a role in goal might be more suitable. Likewise, if you're struggling to sprint these days, then walking football is a way you can channel your inner Lionel Messi but at a slower speed.
All you need is a football
Whether you're using jumpers for goalposts in a nearby park or you're hiring a local five-a-side pitch for the afternoon, all you need to play the sport is a football. From there, you can aim to improve your shooting with a finishing drill, tackle the next fixture on your schedule, or even replicate a bit of skill Neymar recently showcased. Essentially, once you have a ball, football can be played and enjoyed.
Football truly is a team sport. The team aspect of the sport is in evidence at all times, too. Teams tend to assemble pre-match while getting ready and they warm-up together. Also, they share a post-match celebratory meal together or drown their sorrows after a depressing defeat. Finally, they form friendships off the back of establishing a solid relationship on the pitch. Football is one of the most sociable sports around. That makes it a great way of not only keeping fit and active, but also meeting new people.
Trending articles:  How to organise a Football tournament 🏆 Proposal, Budget, Sponsorship