How to Organise an eSports Tournament: Onsite, Online PC & Video Gaming
Organizing an eSports tournament is not only about creating a thrilling video game tournament experience but also an excellent opportunity to generate revenue or promote your organization. To ensure the success of your event, you need to understand how to organize an eSports tournament professionally. In order to create an online gaming tournament, first, you should learn how to allocate budget and put together a competent team of volunteers and organizers. Afterwards, you will need to manage online registrations, choose the tournament format, update results, run streaming and much more.
If you are a rookie, you might have a lot of doubts about how to organize an eSports tournament. Obviously, your goal is to run your online gaming tournament smoothly and avoid any complaints. With this article, we will help you to master the art of hosting top-notch video game tournaments,that capture the interest of the best teams and sponsors. Follow our tips and tricks on how to organize an eSports tournament and stand out!
You May Also Like: How to organise a Football tournament 
 Proposal, Budget, Sponsorship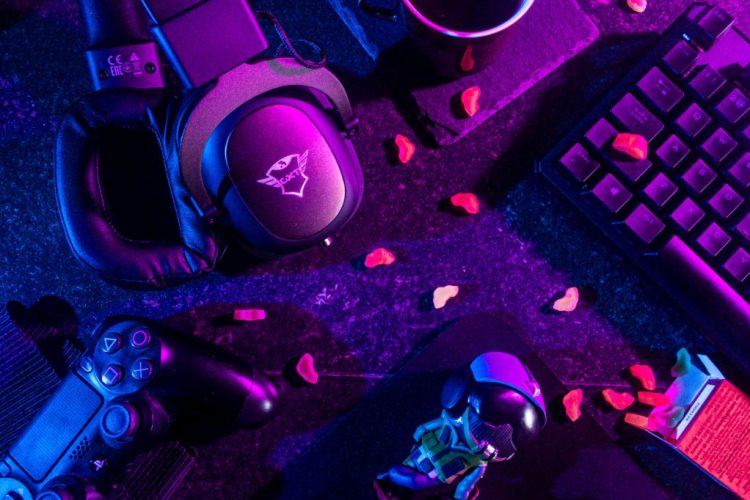 Research on how to organize an eSports tournament
Video game tournament organizers often find inspiration by exploring the landscape of other online gaming events. By participating in other gaming tournaments, you can glean insights on how to organize your own eSports tournament. Among others, you can learn what motivates gamers to participate in different eSports tournaments and how to attract them for your own events. This experience can also aid you in joining a gaming community, or even building your own community.
Moreover, to collect more parctical information for hosting your own online gaming tournament, you can network with different entities that could become your partners or sponsors. Likewise, you can interact with fellow players and even consider to contact the event organizers could be viable. Pay close detail to everything you experience, take notes and ask questions – it's a golden opportunity to gather valuable insights.
Goals for organising online gaming tournaments
When organizing a gaming tournament, it is crucial that you define its purpose and objectives. eSports tournaments are a fantastic way to promote different organisations. Over 11 billion hours of video game tournaments is streamed live to 250 million viewers on a yearly basis.
To define your goals, ask yourself the following questions. Do you want to establish or grow your gaming community? Is the purpose of the event to increase awareness of your brand? Are you organising an eSports tournament to boost sales or generate significant profits?
Create an eSports tournament budget
Just like anything worthwhile, video game tournaments come at a cost. For that reason, organizing an eSports tournament, whether it's your first time or not, requires careful planning and budgeting. Creating a budget for your gaming tournament may be challenging, particularly for those who are not familiar with economics or business administration.
To learn more about the expenses associated with hosting an eSports tournament, consider using a spreadsheet to maintain organization and facilitate calculations. Some key variables you should take into account include:
Sponsorships: Leveraging sponsorships can be a valuable way to support your eSports tournament, as they may efficiently cover various expenditures.
Venue selection: When choosing a location, it's essential to compare rental costs at different venues to secure the best deal possible. If your budget is tight, you can consider to host an online gaming tournament instead of an onsite event.
Staff wages: Keep in mind the wages for staff members involved in the event. You may also consider recruiting volunteers to save on labor costs.
Value for money: Ensure that you get the most value for your money by exploring different options for equipment, internet connection and other resources.
Time management: Don't rush the planning process; make sure everything is well-thought-out, and give yourself ample time to prepare. Booking a venue in advance will give you more options to compare different price estimates and avoid last minute premiums. In a similar manner, planning the equipment needed will allow you to purchase in bulk.
Offsetting expenses: To help offset some of the expenses, you can explore various avenues for generating additional revenue, such as:

Players' registration fees.
Charging audience members for entry.
Attracting sponsors.
Partnering with hardware providers and vendors to support the event.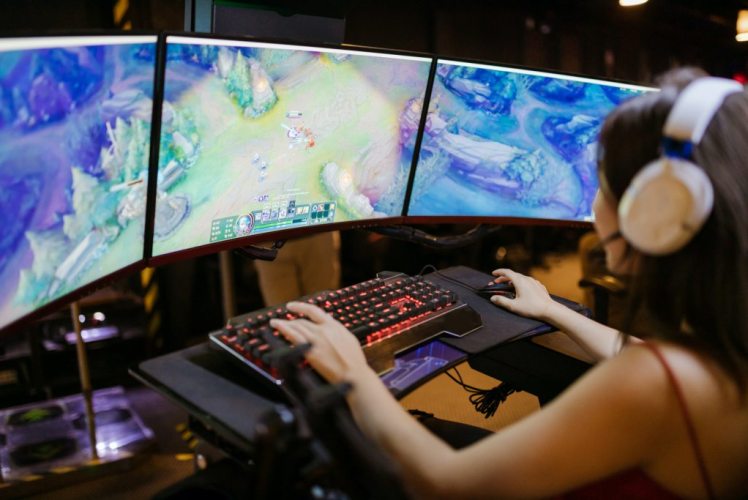 Choose a game title for your eSports tournaments
Defining the game of the eSports tournament you wish to organize is crucial. Online gaming tournaments can vary significantly in duration, format, and style, depending on the game title chosen. Thus, understanding the nature of each game is the cornerstone for planning and execution of your video game tournament.
The choice of game for your eSports tournament also dictates the number of participants that will be needed. Moreover, some games appeal to a wider audience than others. Popular game titles, like League of Legends, Fortnite, and CS:GO, that already have a large fan base, are often the go-to choices. Choosing a game that is underdeveloped or that you are unfamiliar with might result in a lot of additional work.
Competition formats of video game tournaments
Competition formats in online gaming tournaments vary to accommodate different game genres and player preferences. They can also last anywhere from a few hours to several days and come in all varieties and designs. The most common formats include single-elimination and double-elimination brackets, round-robin, Swiss-system, and group stages. Each of these formats brings its unique excitement and challenges to eSports tournaments.
For example, single or double elimination brackets are efficient if your event is held on a large scale and you expect to have plenty of participants. These formats lead to a clear and quick winner, by eliminating losers after one or two losses. Conversely, round-robin or Swiss seeding may be time-consuming, but offer every participant a chance to compete against each other. This ensures a comprehensive view of everyone's performance.
Thus, when deciding on how to organize an eSports tournament and which competition format to use, you need to take into consideration the following constraints:
Competition systems available for each game title: 1vs1, 2vs2, battle royale, MOBA etc.
Duration of the video game tournament.
Number of players.
Organize onsite eSports tournaments
When deciding on how to organize an eSports tournament, another crucial decision that you will have to make is to choose between an online gaming tournament, a onsite event, or a combination of both.
In today's gaming landscape, attendees are increasingly drawn to live events. On one hand, they can meet their favorite pro players, and on the other hand, they might witness their cherished teams winning. As the fame and popularity of professional gamers continue to skyrocket, live eSports tournaments have become an integral part of this dynamic ecosystem. eSports events provide an exciting experience, engaging both sponsors and participants. According to the latest researches, 38% of individuals who attend live video game tournament make purchases from sponsors present at the event, while 54% view recaps of the tournament's highlights.
Venue selection for onsite video game tournaments
The selection of the right venue is a pivotal aspect of understanding how to organize an eSports tournament effectively. Your choice of venue should align with your event's unique requirements and cater to the potential audience. Keep in mind that not all locations are suitable for hosting an eSports tournament.
As you evaluate potential venues, compile a list of key components to consider in your planning process. Here are some basic questions to guide you:
Is the space sufficiently large to accommodate the anticipated crowd for your eSports tournament?
Does the venue possess the necessary permits, or will you need to secure an event license?
Does the location allow the provision of food and beverages to the attendees of your video game tournament?
Is the internet connection both reliable and strong enough to support the online streaming of your gaming tournament?
Does the venue have a backup generator to ensure uninterrupted power supply during the tournament?
Are there ample parking spaces available for both participants and spectators?
Is there a convenient transport route near the venue to facilitate easy access for attendees?
Does the location offer enough space to set up necessary gaming equipment and provide sufficient electrical outlets?
Are there an adequate number of seats and restrooms to cater to the needs of the audience?
Electronic equipment for onsite eSports tournaments
eSports tournaments require a substantial quantity of electrical gear and a reliable power system merely for those competing. A setup to organize an eSports tournament must have enough powerful computers to run the competition for several hours or days. Additionally, it's important to have a dependable power distribution system and a backup plan in case of power outages.
More importantly, you may optimize the use of the chosen venue by utilizing audiovisual support and event technology to help your organization reach new limits and grow its audience. To get the most out of the event experience and, there must be a broad range of onsite and digital technology options, from crucial sound and lighting to engaging graphics and vast LED video displays.
Internet connection for onsite gaming tournaments
High-speed broadband internet access at the venue is crucial since the majority of multiplayer games performed online involve playing in real-time with other real-life participants. To support all the digital activity, the local network infrastructure and internet connection service must both be reliable. Slow connections lead to viewers to lose interest quickly. Moreover, they irritate participants and create unfair competition, all of which harm your gaming tournament's reputation.
Organize online gaming tournaments
To host a successful online eSports tournament, you will need to take care of various technical requirements to ensure a seamless and enjoyable experience for players and viewers alike. Among these include:
Reliable Internet Connection: High-speed and low-latency internet connectivity is vital. Ensure that both the eSports tournament organizers and participants have access to a stable and fast internet connection.
Gaming Servers: Utilize dedicated gaming servers to host the tournament matches. These servers should be located in data centers with powerful hardware and stable connections to reduce lag and downtime. Choose server locations strategically to minimize latency for participants. Consider server availability in different regions if the video game tournament has an international scope.
Streaming Setup: If you plan to broadcast the online gaming tournament via live streams, invest in a robust streaming setup. This includes powerful computers, capture cards, high-quality microphones and webcams. You will also need a broadcasting software such as OBS Studio or XSplit to manage the live stream, overlays, and production.
Anti-Cheat Software: Implement effective anti-cheat measures to maintain a fair and competitive environment. Popular anti-cheat software solutions include Easy Anti-Cheat (EAC), BattleEye, and Valve Anti-Cheat (VAC).
VoIP and Communication Tools: Use voice over IP (VoIP) and communication tools like Discord or TeamSpeak for real-time communication between players, referees, and organizers.
Tournament Management Software: Employ a tournament management software to set up an online registration system to facilitate player sign-ups. Softwares like COMPETIZE also integrate a secure payment system to handle entry fees if applicable. Furthermore, thet will allow you to automate bracket generation, match scheduling and results tracking.
Security Measures: Implement security measures to protect against DDoS attacks, cheating, and other potential threats. This may include using virtual private networks (VPNs) and encryption protocols.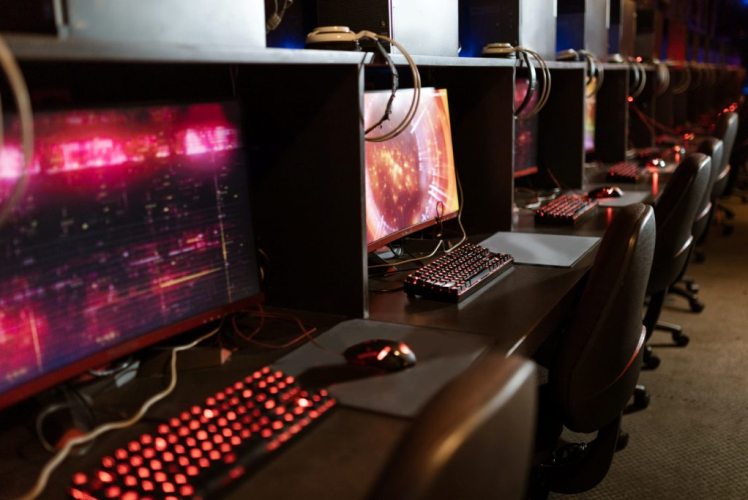 Publisher licensing for gaming tournaments
In the realm of video games, the same copyright regulations that govern other published works apply. Game publishers and creators hold the power to either permit or forbid the use of their games in open competitions. Many publishers recognize the potential for additional incomes and offer licenses to leagues and eSports tournament organizers. The increasing allure of these events presents a unique opportunity for them to showcase and promote their games.
To ensure that you have ample time to secure the necessary licenses and approvals for your video game tournament, make sure you establish contact with the game company well in advance of your scheduled event.
How to promote and organize an eSports tournament
In the world of online gaming tournaments, effective communication and engagement are widespread among eSports players. The internet's influential reach makes it the most potent tool for promoting your eSports gaming event.
Since social media is perhaps the most popular and effective form of advertising, it should be your primary choice when promoting your event. In your marketing strategy for a video game tournament, you can tap into a multitude of social media networks available on the internet. On these platforms, millions of gamers frequently tune in to watch live streams of gaming tournaments and other competitions. You can craft tailored advertisements for your event, targeting specific audiences.
Consider exploring platforms such as:
Twitch
Youtube
Discord
TikTok
Instagram
Major eSports portals
Find sponsors for your eSports tournament
One of the main challenges that video game tournament organizers often face is finding companies willing to sponsor their events. Before reaching out to potential sponsors who may be interested in gaining exposure in front of the eSports tournament audience, you need to create a comprehensive proposal. This proposal should include vital details about your video game tournament, such as its name, date, location, age groups, and a brief description of the event. Additionally, outline what your onsite or online gaming tournament can offer to sponsors, such as branding opportunities, increased sales, enhanced exposure, the image of a socially responsible business, or contribution to the community.
Furthermore, estimate the exposure that sponsors can expect. Take into account factors like event attendance (whether online or at a LAN venue), visibility in streaming portals, mentions on social media or your eSports tournament website. It's also advisable to create various sponsorship packages, each offering different levels of exposure and pricing options.
Build relationship with sponsors of your eSports tournament
Once you've developed a sponsorship plan, it's time to identify your ideal sponsor. Don't limit your search to either large or small businesses; both can be valuable partners. Local businesses, in particular, may be interested in your event, so don't overlook them.
When dealing with potential sponsors, maintain a professional demeanor. Building credibility is essential, as companies want to know what they are investing in. For instance, an effective brand developed through social media, websites, and mobile applications may help you build trustworthiness.
After making a connection with a sponsor, it's crucial to nurture the relationship and maintain regular communication leading up to the eSports tournament. Furthermore, after the event concludes, stay in touch to increase the likelihood of future sponsorships. Sending a thank-you note and highlighting special achievements, such as mentions in well-known streamers' VODs or YouTube videos, can help foster these ongoing partnerships.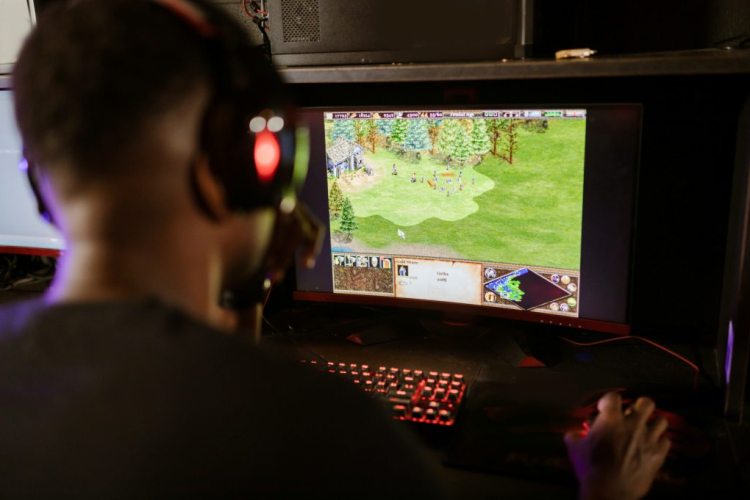 How to monetise eSports tournaments
There are several ways to monetize an event, including:
Sponsorships.
Ticket sales.
Concessions.
Vendor market.
Signage and wayfinding ads.
Online event app ads.
Video streaming.
Betting.
Prizepools in gaming tournaments
Participating in an eSports tournament is highly enticing for gamers due to the allure of prize money. Depending on their performance and rankings, participants of both in-person video game tournaments and online gaming tournaments alike, can often earn a share of the prize money. Professional players often secure larger payouts in eSports tournaments, since they tend to achieve higher placements.
Prize pools in eSports tournaments serve multiple purposes. They predominantly offer players a tangible incentive, motivating them to give their best during competition. Furthermore, these prize pools grant participants a financial advantage to sustain their ongoing involvement in online gaming tournaments. Additionally, they effectively function as promotional tools for the games themselves, with the lure of substantial prize money sparking considerable interest.
Event crew to organize an eSports tournament
To successfully organize an eSports tournament, assembling an efficient event crew is essential. Your team members should be tech-savvy and in the case of onsite events, capable of moving around the event area to assist attendees, address inquiries, and promptly resolve any issues. For in-person eSports tournament you will need a larger team of volunteers and staff to take care of:
Contestant check-ins and ticket sales.
Seating arrangements.
Announcements and schedule monitoring.
Referees for scorekeeping, enforcing rules, and gameplay tracking.
Tech personnel for troubleshooting.
Catering of food and beverages.
Merchandise sales.
Reporting & follow up of eSports tournaments
The main objectives of an event report are the same whether you write it for sponsors, stakeholders, or colleagues. You should evaluate the performance of the on-siste eSports tournament or online gaming tournament in light of achieved goals. This evaluation aims to identify best practices that led to success and areas that may need improvement. If you plan to organize more video game tournaments, this information will come at hand in your next event. It's useful to establish metrics that will help you measure your event, such as:
Attendance and participation.
Viewership (number of viewers, concurrent viewers, and peak viewership).
Engagement (chat interactions, likes, comments, and shares).
Social media reach (number of followers, likes, shares, and mentions).
Sponsorship and revenue.
Player feedback.
Production quality (video and audio production, graphics, and commentary).
Prize pools (size and distribution).
Media coverage.
These metrics will help you to recognize success factors, contributing to the continual growth and improvement of your video game tournaments. By analyzing the outcomes and acting upon them, you can further enhance the experience for all stakeholders involved. Above all, keep in mind your goals, as outlined in the opening of this tutorial on how to organize eSports tournaments. Having great feedback, but not reaching any of your goals, will be of little importance if you want to create other gaming events.
You May Also Like: Football rules ✅ Soccer regulations & Laws of the Game by FIFA, FA, IFAB