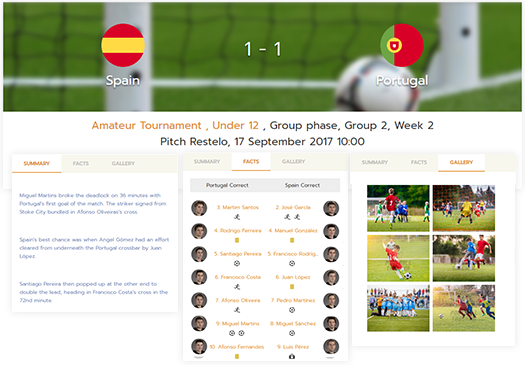 Matches are full of action and fans crave for details. Track any extra statistics, from assists to cards, minutes played, best players and much more.

And as a cherry on the top, effortlessly share your records on Facebook or Twitter.
Add photos to your matches to bring alive the highlights. You can even hire a professional photographer and set your photos on sale via our built-in store.

Increase the revenues of your events delivering services that mark the difference.